I worked closely with the national retail chain, The Sports Authority to rebrand and reposition SIMS Snowboards in their stores. The SIMS brand has long leveraged it's rich history to appeal to consumers, but as a result has become disconnected with the younger consumer. The goal of the project was to position SIMS Snowboards as a relevant youth snowboarding brand while not totally abandoning the history of the brand.
Gender specific binding packaging
Branded clamshell hangtag with product specific inserts
Snowboard specific info sticker
Info sticker in application
I've worked with SIMS to design and develop multiple snowboard lines. This process includes identifying current graphic trends, partnering with product developers, design, and working with a team of artists, illustrators and designers.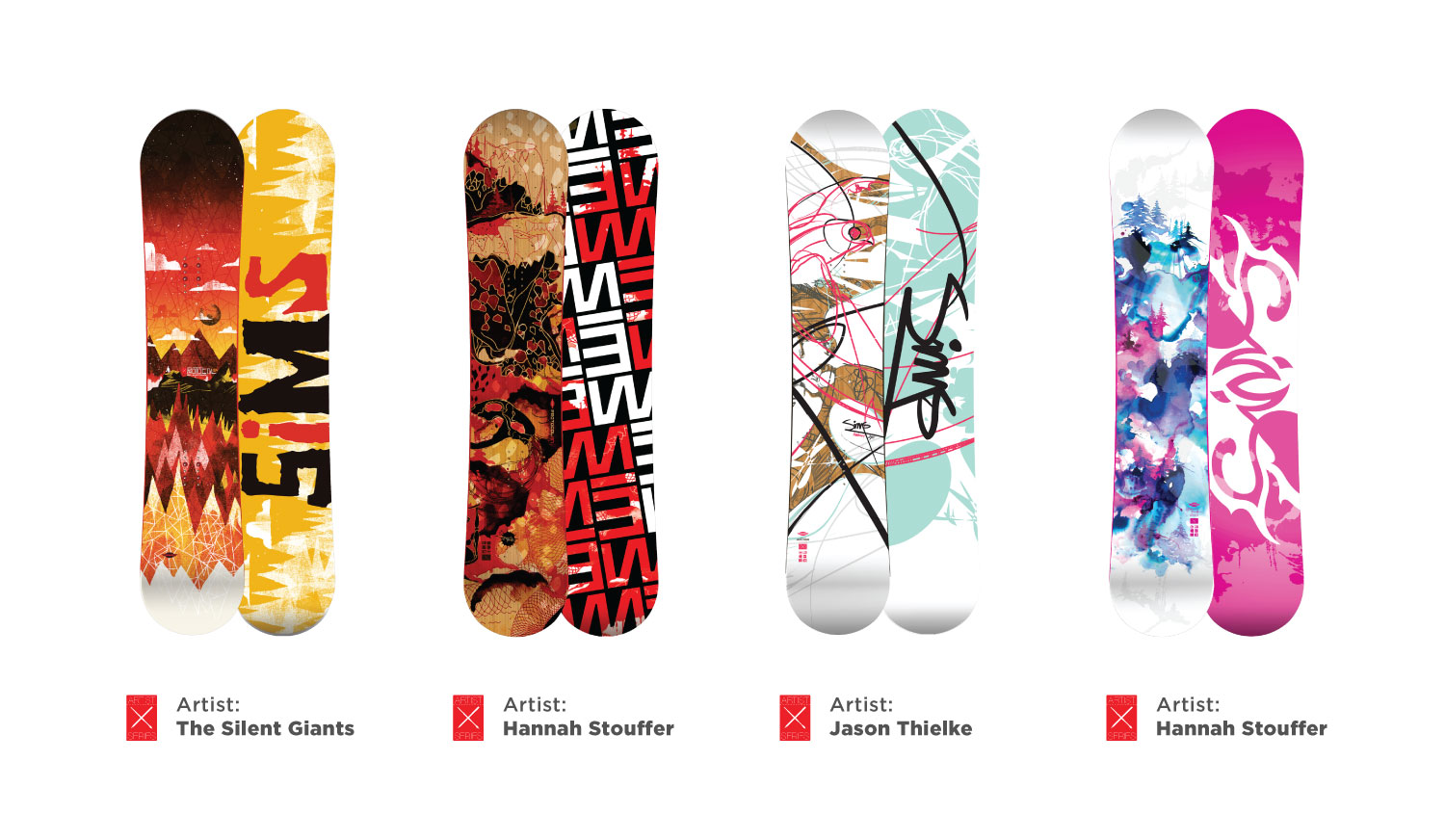 SIMS Artist Series collection is a yearly collaboration between the brand and an artist. Past seasons include graphics by Hannah Stouffer, Jason Thielke, The Silent Giants, ILOVEDUST, Grant Coghill and others.
SIMS Snowboards has amassed a long list of industry "firsts", the first pro model, the first women's specific snowboard, and arguable the brands greatest contribution came in 1976 when a young Tom Sims hand built the first ever snowboard and founded the company baring his last name. The EBOARD is the last product innovation left behind by Tom before his passing in 2012. 3D molded wedges where embedded into the top sheet of a snowboard to align the riders body in a more ergonomic way, allowing fresher legs longer in the day. A logo and a technology focused ad campaign were created to introduce the technology to the market.
Product ads featuring team athletes
Product ads featuring team athletes
Technology focused social media posts
SIMS Snowboards history microsite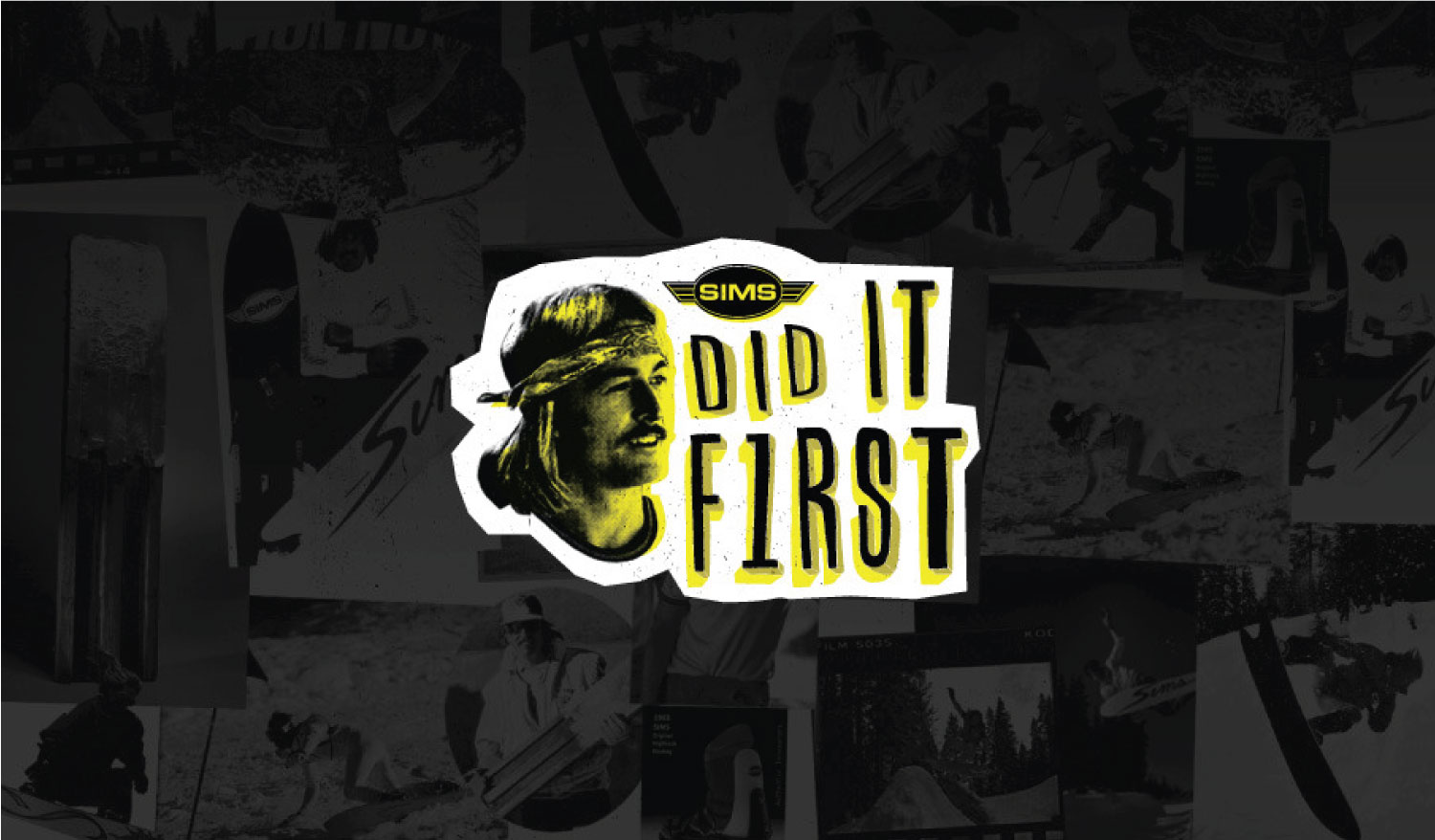 SIMS Did it First - Pop Up Video
A few seasons worth of print ad directions featuring seasonal product and team riders
Print ads featuring team athletes
Product ads featuring team athletes
Print ads featuring team athletes
Brand graphics used on apparel and in marketing materials
SIMS Snowboards landing page detail
SIMS Snowboards landing page
SIMS Snowboards product page
SIMS Snowboards athlete page